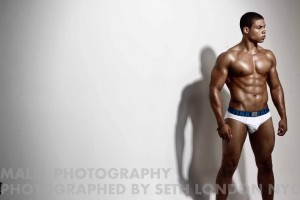 ABOUT BLAKE SCIORTINO
Blessed with a phenomenal childhood and supportive parents helped form his foundation for exploring a road not traveled by many and ultimately his journey into phyisical fitness.
He started out playing football in JFl and a new found love was born. The moment he pickd up a weight he knew he would be addicted for life. Being active in many sports he continued to grow faster and stronger and excelling in all sports. Starting out freshmen in highschool, he practiced varsity for the Pekin Dragons 5 A school. Starting his sophmore year he played varsity and setting a record for longest kick returns ran back for touch down in a single season. Following his junior year he continued to excel and setting even more records for fastest 100 yard along with the 40 yard dash, most average yards per carry for a season, and 7th fastest in the state. Challenging himself even further he entered his first probody solutions competition at age 17 , taking first place for best routine and 2nd place overall.
THE JOURNEY BEGINS
Not for sure what he wanted to do with his life all he knew was he wanted to be great! He got asked to play semi pro football still curious he attened a ProScout model search. After the runway and boot camps it was all finished he had a few options of agencys that wanted to work with him the loving heart of Michael Lyons won him over where he contiued to do small work and meetings with him until he was asked to move out to New York City. After his senior year he flew out there and shortly got signed with Silver Models Managment and Chealsea Talent. Being blessed since leaving hes booked a national commercial with Drew Brees for Dicks sporting goods, galaxy 3s for the Olympics with Carmelo Anthony, along with other print work. Blake has also worked and appeared with many celebrities including: tommy hilfige, Rihanna, Jason Kid, Ck, Aziz, and many more. after meeting one of the best models in the business he shortly teamed up with Evan Wadle to help him along his journey. Soon he recieved his acceptance letter for his sag card and shortly after got accepted to the NFL draft combine. Now still currently competing to be the best he can be and continuing to follow and catch his dreams.